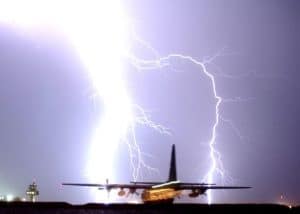 Conductive materials are able to move energy quickly and easily, which makes them a common choice for grounding materials. But ESd conductive plastics can be used in a wide range of applications that require dissipation of static charges or protection from electrostatic discharge (ESd).
The Many Uses of ESd Conductive Plastics
Increased safety in explosive atmospheres – When working with or transporting volatile gases and fumes, reducing the risk of sparks is a key safety issue. Since ESd conductive materials dissipate energy so quickly, they prevent static charges from building up in the first place, thus eliminating the risk of electrostatic discharge.
Protecting sensitive electronics – The smaller an electronic component, the more susceptible it is to damage from ESd. Some micro-electronic parts can be destroyed or damaged by ESd as low as 20 volts. Since electronics are constantly being built to smaller scales, protecting these components from ESd is an increasingly pertinent issue. Electronics manufacturers use conductive plastics to shield sensitive components, guaranteeing a longer operating life for their devices.
Safer and more accurate healthcare environments – ESd poses numerous risks in a hospital environment. For example, oxygen can easily be ignited through sparks, and ESd can interfere with equipment. Conductive plastics prevent static build-up in critical equipment and locations to protect both patients and healthcare personnel. They are even used in body monitoring devices to ensure accurate diagnostics. Many of these plastics also boast excellent heat and hydrolysis resistance, allowing them to withstand repeated sterilizations in an autoclave.
Improved airplane safety – The Federal Aviation Administration (FAA) estimates that the average commercial jet airliner in the U.S. is struck by lightning once every 1,000 flight hours, or once per year. Lightning strike isolators are used to insulate and protect an aircraft's fuel system from a lightning strike charge. They also prevent electrostatic discharge (ESd) by dissipating the static charges that build up from fuel flowing through the system. These lightning strike isolators may soon be safer and longer-lasting than ever thanks to new carbon nanotube conductive plastic. Testing indicates that carbon nanotube filled thermoplastics can resist the "burn in" phenomenon, which is when a high energy charge creates a permanent conductive pathway through a material.
ESd conductive plastics are also used in:
Battery and fuel cell technology
EMI (electromagnetic interference) shielding
Air and water cleaning technology
Controlling electrostatic attraction
And much more
Reading Plastic: Your Source for ESd Conductive Plastic Parts
At Reading Plastic, we specialize in high-performance parts with tight tolerances. Our experienced staff and state-of-the-art machinery allow us to machine and fabricate the precision parts you need quickly and accurately. If you have a project that requires ESd conductive plastic parts, call Reading Plastic today: 610-926-3245.