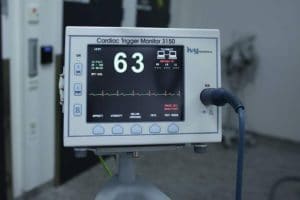 Plastics have been revolutionizing the medical device industry because they can be machined into complex designs, offer lightweight yet high strength alternatives to metal, and can withstand rigorous and repeated sanitizing. As a plastic medical device manufacturer, Reading Plastic knows that precision and speed are crucial to the medical industry. That is why we pride ourselves on producing precise, dependable plastic parts that are delivered when you need them. As a high-end machine shop with over four decades of experience, Reading Plastic can meet all your milling, turning, routing and die stamping needs.
The Benefits of Choosing Us as Your Plastic Medical Device Manufacturer
Expert specialty plastic knowledge – We have decades of experience working with specialty plastics, and have learned hands-on how the materials perform in various settings. We use this knowledge to help our clients choose the best plastic for their projects, whether they are looking for a plastic that excels in strength or is biocompatible. We work with virtually all plastic producers and are constantly adding new specialty plastics, so we are certain we can source the right plastic for your project.
Superior CNC machining – Our shop contains ultra-precise cutting tools, immaculately maintained machines, and the highest level of quality control. Our fast, reliable machines allow us to produce plastic parts with a high degree of precision, and tight tolerance machining is our specialty.
High quality standards – At Reading Plastic, we ensure your plastic parts are manufactured correctly the first time, every time. We are ISO 9001:2008 certified and are experienced at holding to compliance standards upheld by the FDA. With state-of-the-art equipment, excellent training programs, and comprehensive quality inspections before shipping, you can be confident in the superior quality of our parts.
Rapid plastic prototyping – FDA compliance is a major consideration in plastic part design, and plastic medical device manufacturers can help you expedite the process. From being able to test multiple prototypes at once to producing your prototypes quickly and cost-effectively, plastic machining makes the prototype process smoother.
Fabrication services – We help assemble your machined parts into finished products with our custom fabrication services. From FDA protective devices, to displays and signs, to models and demonstration materials for medical device salespeople, Reading Plastic delivers the ready-to-use products you need.
Fast delivery – Reading Plastic is conveniently located in Reading, PA, just outside Philadelphia and New York City, and within a day's drive of one-third of the U.S. We can deliver your plastic medical device parts in a timely manner, keeping your projects on schedule and your production lines moving.
Reading Plastic: Your Go-To Plastic Medical Device Manufacturer
The medical device demo units you made were a big hit with our sales team last week. They all used them to practice insertions of the new device we are launching. It works great not just for selling but for demonstrating the product to newer reps. Please tell your team thank you! – Chris P
If you need precisely machined plastic medical device parts, call the experts at Reading Plastic today: 610-926-3245. You can also email us at site2@readingplastic.com, or submit a quote request. We look forward to working with you!