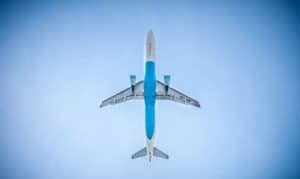 The use of aerospace plastic components has quadrupled since 1970, thanks in large part to their strength-to-weight ratio. Since aerospace plastics provide the same strength as metal at a fraction of the weight, aerospace engineers could convert large portions of aerostructure from metal to plastic to significantly reduce an aircraft's weight without compromising strength. Reduction in overall weight directly impacts a plane's performance and efficiency, with substantial savings in fuel and maintenance repair costs. Improved aircraft performance and reduced fuel costs are key factors in the aerospace industry, and the unique properties of aerospace plastic components allow them to deliver on both.
What are Some of the Most Popular Aerospace Plastic Components?
Airframes and other structural components – Advanced engineering plastics are increasingly being used for fuselages, airframes, wings, door fairings, and empennages (stabilizing surfaces at the tail of an aircraft). These plastic offer high tensile and flexural strength on par with metal at a fraction of the weight, and reduce the need for maintenance from fatigue.
Avionics instrument panels – These electrical systems are the brain of an aircraft, providing vital information to the pilots. Aerospace plastics protect these systems from heat, corrosion, and electromagnetic interference.
Bearings and bushings – High-end plastics such as Vespel® offer high wear resistance and low friction. This gives them a long, reliable lifespan and allows them to run dry should lubrication fail, increasing safety.
Cabin interiors – From tray tables and arm rests to windows and canopies, many interior aerospace components are now being made from high-quality plastics. These plastic parts are easy to clean and sanitize, extremely durable, and also have low smoke emission for increased passenger safety.
Connectors – Clips, fasteners and splines must be both flexible and durable to withstand constant environmental and mechanical stress, such as rapid temperature and air pressure changes. Aerospace plastics provide this versatility while also lowering part counts through the use of integrated clips and fasteners.
Propulsion systems – Propulsion systems used over 2,847.6 tons of plastic in 2016, and that sector is expected to grow as polymers are increasingly used in turbines, propeller systems, bearing bushes, and engine housings.
Valve components – Aircraft rely on the controlled flow of liquids and gasses for proper operation. These include hydraulic fluids, lubricating oils, jet fuel, cabin air, and engine bleed air. High performance plastics are often used for valve seats and seals because they have outstanding chemical resistance and wear properties.
For Superior Aerospace Plastic Components, Call Reading Plastic
With over four decades of experience in plastic machining and fabrication, Reading Plastic Machining & Fabrication has built a wide variety of high-performance aerospace parts in full compliance with Aviation Standards. If you're in need of durable, precise aviation parts that can hold tight tolerances, request a quote today by calling us at 610-926-3245 or emailing site2@readingplastic.com.