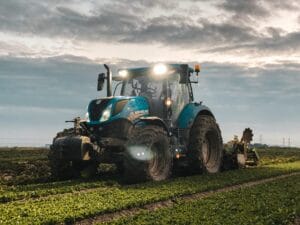 Machine grade polycarbonate is an amorphous thermoplastic known for its superior impact strength and rigidity, as well as good transparency and dielectric properties. These characteristics make it an ideal material for structural applications that require high impact strength and transparency, such as machine guards and equipment covers. Machine grade polycarbonate machining is most commonly used to create tight tolerance, complex parts that maintain their strength and rigidity over a wide range of operating temperatures.
Other key properties of machine grade polycarbonate include:
High modulus of elasticity
Excellent dimensional stability
Continuous use temperature to 290°F
Outstanding toughness
Economical thermal performance
Low moisture absorption
Excellent flammability rating
Resistant to acid solutions
Easy to machine
How to Get the Most From Machine Grade Polycarbonate Machining
Polycarbonate's high performance properties make it one of the most widely used engineering thermoplastics in demanding applications. There are a variety of polycarbonate grades available with unique traits to meet your specific needs. Machine grade polycarbonate excels in applications that require heavily fabricated, tight tolerance parts, such as semiconductor components, manifolds, medical equipment, and more.
To get the most from your machine grade polycarbonate parts, you need to choose a machine shop that excels at tight tolerances. At Reading Plastic, tight tolerances are our wheelhouse. Clients in a variety of demanding industries have been depending on our precision parts for decades. We offer a full range of CNC machining services, with our CNC milling machines capable of producing complex geometries, tolerances of +/-.001, and surface finishes as smooth as 15Ra. And we are constantly adding to our state-of-the-art fleet of machines to better serve our clients needs. For example, the Miyano BNA-42S CNC turning machine allowed us to produce a part for our client with tolerances of +/-.0002 with no sharp edges and 100% burr free. Our client had tried getting the part machined to these tolerances before, but only Reading Plastic could get the job done.
When machining tight tolerance parts, our experienced staff factors in material properties and end-use environments to ensure your parts are right where they need to be. We also know that part design can have a big impact on tolerances, which is why we offer design services to help you get the most from your parts. Whether you need to improve the fit and function of a part or enhance the end-look of a product, we use our expertise to make your parts better.
We Deliver Tight Tolerance Machine Grade Polycarbonate Machining
At Reading Plastic, our precision machines can turn out hundreds to thousands of identical parts fast, meeting your needs no matter how large the order or how tight the deadline. We can create the dependable machine grade polycarbonate parts you need, from industrial equipment and housing components to electrical insulators and connectors.
Have a project in mind? Contact us today at (610) 926-3245 or email site2@readingplastic.com. We look forward to working with you.