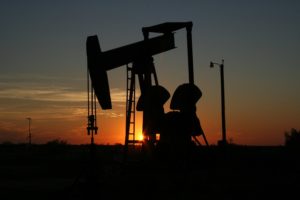 For nearly four decades, Reading Plastic Machining & Fabrication has been providing companies with the high-quality plastic parts they need to succeed. We have machined a wide array of components for the oil and gas industry, as our durable, dependable plastic parts lower round-the-clock operating expenses. We offer a variety of versatile, stress-resistant plastics that can stand up to the high pressures, extreme temperatures, heavy loads, and corrosive chemicals that define the oil and gas industry. With the advanced properties of specialty plastics, you can maximize reliability while minimizing risks. As an experienced oil & gas parts manufacturer, we make sure all parts comply with the high standards of the ASME, ISO, Norsok, NACE, and API.
We Machine the Oil & Gas Components You Need
Valves – At Reading Plastic, we understand the importance of fluid handling components to oilfield operation. Whether you need a large quantity of valves or one specialty piece, we can machine the parts you require. We can also reverse engineer any OEM plastic part, helping you make repairs faster and reduce downtime. Our valve component capabilities include:

Seat
Stem
Gate
Bonnet
Floating ball
Gate valve body

Couplings, Sprockets and Clutch Plates – Advanced plastics are perfect for high-wear components such as couplings and sprockets. Not only do they reduce friction and offer longer lifetime use, we can machine these parts to hold tight tolerances comparable to those offered by metal parts. We machine a variety of precision components, including:

Sprockets and split sprockets
Clutch plates
Couplings
Sheaves
Shafts
Bushings
Sleeves

Jack Up Systems – With decades of experience machining and fabricating intricate mechanical systems, Reading Plastic can machine all the gear and spline components necessary for jack up systems. We can accommodate a variety of sizes without compromising the tight tolerances these parts require. For expert machining, trust the team at Reading Plastic.
And More! – As an oil & gas parts manufacturer, we can produce all the high-quality oil & gas components you require, from gears and wear pads to rollers and seals. These parts increase efficiency, extend equipment lifetimes, lower maintenance costs, and speed compliance. The superior seals possible with specialty plastics can even reduce leaks that alter the environment.
Choose a Trusted Oil & Gas Parts Manufacturer: Reading Plastic M&F
If you need a ready supply of replacement parts, are looking to switch from metal to plastic, or need tighter tolerances on your plastic parts, Reading Plastic is here to help. Call us today at 610-926-3245 for all your oil & gas component needs.