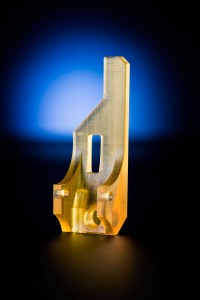 Generally speaking, people are willing to travel farther, pay more, and wait a little longer for a higher-quality product. We get impatient when we have to wait more than a minute at the drive-thru window for our food, but we are content to wait 20 minutes in a nice restaurant just to get a table. Athletes spend hundreds of dollars on sneakers, even though you can get a pair for $30. Why is that? Because the quality of items we use has a big impact on our lives. Quality products stand the test of time, meeting our needs without fail. When it comes to quality plastic fabrication, NYC companies turn to Reading Plastic Machining & Fabrication.
What Sets Reading Plastic Apart in Plastic Fabrication – NYC?
Quality – At Reading Plastic, we ensure your plastic parts are fabricated correctly the first time, every time. With state-of-the-art equipment, excellent training programs, and adherence to the ISO 9001 standard, you can be confident in the superior quality of our plastic fabrication. With an ever-expanding list of specialty plastics at our disposal, we can machine and fabricate any part to meet your specifications.
Reliability – Plastic parts can be found in a variety of industries, from automotive to medical to food and beverage. Consumers and companies alike need to know these parts can be counted on to operate correctly and consistently. We help you choose the polymer that is right for your application, ensuring a long-lasting, high-performance product. We also excel at producing plastic parts with tight tolerances that rival or exceed those of metal parts, and offer replacement OEM parts that can improve production.
Convenience – Reading Plastic is conveniently located in Reading, PA, just outside Philadelphia and New York City, and within a day's drive of one-third of the U.S. We can deliver your fabricated plastic parts in a timely manner, keeping your projects on schedule and your production lines moving.
For Quality Plastic Fabrication, NYC Turns to Reading Plastic
At Reading Plastic, we understand the importance of producing high-quality plastic parts. With a commitment to excellence in everything we do, our customer service team works hard to ensure your parts arrive on time and meet all your expectations. For more information about our plastic fabrication services, call us today at 610-926-3245.