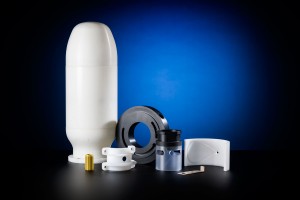 Do you need precise parts fast? We're the local plastic company that delivers.
Located in Reading, PA, Reading Plastic has been machining plastic parts to close tolerances for decades. Our clientele spans all sectors—and the globe—and has included major metro transit systems, can't-fail telecom operators and the military. What's more, we're within a day's drive of a third of the U.S. population.
Local plastic machining has never been so convenient. If you need more convincing, here's why you should go local for the parts you need.
4 Reasons It Pays to Choose a Local Plastic Company
It's Easy to Get In Touch With Us. Since we're local, you can communicate with us without time-zone problems or even come see us in person. We pride ourselves on being accessible to our clients so that their projects go off without a hitch. Take a look at our testimonials to see how our knowledgeable, responsive customer service leads to "a fitting and cutting project." 
We Can Ship Our Parts Fast. Our location on the East Coast, especially our proximity to big cities like Philadelphia and New York City, means we can ship your parts faster than a company halfway around the world. If you want your parts sooner, rather than later, local is the way to go.
Local Accountability Ensures Quality. While our clients do span the globe, our local reputation for quality holds us accountable. Unlike an anonymous company across oceans, we're involved in our local community and will go to great lengths to engender positive word-of-mouth. 
Local Doesn't Mean Limited. Just because we're close doesn't mean your choices are limited. With a plastic distribution that includes most specialty plastics available today, we're confident we can machine whatever advanced plastic you need for your critical applications. Furthermore, we're experienced holding to compliance standards upheld by the FDA, the Department of Defense, and aviation standards. We are ISO 9001:2008 certified and frequently machine parts under non-disclosure agreements for both private industry and government clients. With Reading Plastic, you sacrifice nothing for the benefits of working locally.
Contact Us Today for a Free Quote
Fill out our quote form or call 610-926-3245 for a prompt response and a free quote on your project. We're confident we can meet your precise plastic parts needs!