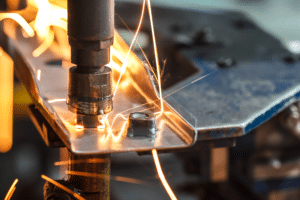 Our parts make your parts better. We work with you and your engineering team to create the ideal machined plastic solution for your critical application. Maybe that's a part for a high-temperature or sub-zero environment. Maybe you need a part to operate for years while submerged in corrosive chemicals. Or maybe you need a part that's quiet, strong, and resistant to wear. We know you and your customers are looking for more than just parts—you need solutions to problems. Whatever that takes, from prototype to emergency replacement to production run, our advanced parts machining services are second to none.
Reading Plastic & Metal Parts Machining Services
Specialty plastic parts don't just happen. Manufacturing advanced plastic parts depends on close teamwork between engineers and machinists. It takes more than precision equipment—it requires expert design, advanced materials and extensive hands-on knowledge. So, how do we deliver for you?
Teamwork from the start: First, we offer an in-depth consultation. We'll help you select the best material for the project. Whatever your demands—anti-static, salt water resistance, rugged durability, extreme heat resistance—we know which advanced plastic or metal to choose.
Engineering & design: If you are still in the early stages of your project, we help facilitate design services to create the blueprint for your parts. Once that is finalized, we get to work.
Development & enhancement: Many customers ask us to enhance their original designs and processes. We almost always find a way to improve production without sacrificing quality. Improvements include less waste, lower cost, longer part life, faster delivery, a more reliable supply, tighter tolerance, fewer rejects—just let us know your goal.
On-time delivery: We know that everything stops if the part's not there. That's why we fine-tune our production schedules daily to make sure we meet your deadline. Of course, we also offer rush production and delivery for critical situations.
Production: Every elite machinist at Reading Plastic has a genuine appreciation for your business. We believe in doing things right the first time. Our systematic approach to production and quality management is unparalleled.
Quality assurance: Every job goes through our rigorous quality assurance testing process. Inspections include 3D measurement, digital microscopic review, optical comparator review and more. We even offer custom specialty packaging to make sure your parts arrive safe and sound. We're proud of our process and the parts we make.
Post-sale support: The job doesn't end at shipping or final payment. We pursue total customer satisfaction and lifelong business relationships. We're always here for you, ready to help.
Partner with Reading Plastic & Metal for your Next Project