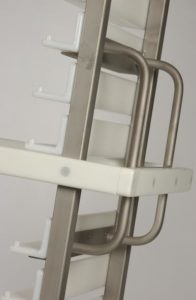 Often, FDA compliance is a major consideration in plastic part design. Product developers must ensure every aspect of the design meets the FDA's strict standards, a process that can take years if things go wrong.
When designing plastic parts for FDA compliance, CNC machining offers numerous advantages. Here's how machining can make the FDA-compliant design process more efficient.
5 Ways Machining Expedites FDA-Compliant Part Design
Get Your Product Fast. Tooling can be an expensive and time-consuming process. Thanks to the advances of modern engineering, tooling costs for CNC machining are relatively low. That means your first prototypes can be supplied quickly and relatively inexpensively.
Test Many Prototypes Simultaneously. With machining, companies are empowered to test numerous part designs at once, reducing the amount of time spent in development. Furthermore, testing multiple designs simultaneously better prepares the developers to face the rigorous testing of the FDA.
Avoid Having to Scrap Your Project. If the FDA rejects a design, the process must begin again entirely—meaning the FDA will not accept the same design twice, even if you've altered it in hopes of attaining compliance. With multiple designs in production at once, you improve your chances that one of them will succeed with the FDA and avoid having to go back to the drawing board completely. This could drastically improve the speed at which you emerge with the right device.
Cut Down False Information. If you plan to use engineering-grade materials, you can machine your prototypes to have the same in-hand weight and feel as the final product. This means when doctors test your prototypes, they won't report false information related the prototypes' divergence from the intended design.
Complete Small Runs with Ease. Avoid the storage costs and financial risks of manufacturing excessive products by machining. For runs of less than 200 parts, machining can be especially cost-effective. This is especially useful for when a device reaches the end of its demand cycle and the need for large-scale production dwindles.
Contact Reading Plastic for a Free Quote Today!
Reading Plastic has ample experience designing parts for FDA compliance, Department of Defense Standards, Aviation Standards, and more. We often machine parts under non-disclosure agreements and can handle any sensitive project.
Request a free quote on your plastic parts today! Or see how we helped one company meet FDA compliance standards with a custom plastic solution.