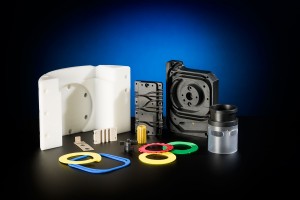 For telecom companies, downtime is disaster. The network going down means customers lose their voice and data communications until further notice. Productivity ceases, since transactions can't be processed. Critical applications go dark. Security becomes a concern as threat surveillance collapses. It's a nightmare that can have a lasting impact; just consider the havoc that ensued when airline Virgin Blue's network went down for 11 days in 2010. Losses were in the tens of millions.
Indeed, for your customers, the financial cost of network downtime is the greatest concern of all. The dead stop in productivity can cost tens of thousands of dollars each hour the network is down. Just a week of downtime can easily rack up millions, in addition to wrecking customer relations.
While we don't mean to inspire gloom and doom, we do mean to inspire telecom companies to be vigilant about protecting their networks. Consider that most network failures aren't caused by earthquakes, fires and floods; they're caused by minor incidents like part failure.
A top-rated telecom parts supplier can help protect your network from downtime disasters. Here's why tight tolerance machining is the best choice for your network.
The Benefits of a Plastic Telecom Parts Supplier
Reading Plastic offers plastic machining and custom plastic fabrication to extremely close tolerances. Some of our biggest clients are telecom companies looking to cut downtime with parts that are stronger, longer lasting and more effective than metal parts. When machined from advanced engineering plastics, telecom parts offer improved:
Static dissipation properties for protection against overheating and damage to sensitive circuitry.
Resistance to heat and corrosion, even under extreme environmental conditions.
Lubricity and slip for reduced friction and possibly the elimination of the need for external surface lubricants.
Rapid production for custom part replacement fast, so downtime due to part failure is as minimal as possible.
Extensive material selection including the most advanced specialty plastics offering never-before-seen strength, chemical resistance and more.
Less expensive shipping since costs are lighter in weight and easier to handle than metal parts.
Contact Us Today About Telecom Parts!
Reading Plastic offers a free quote on all jobs. If you're in need of a reliable telecom parts supplier, reach out today at 610-926-3245 to discuss how we can provide better, stronger parts that cut costly downtime, improve your network and better your business.