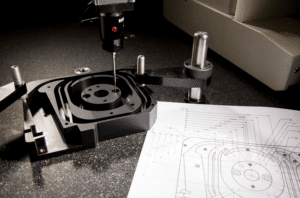 In the last twenty years, the use of plastics in agriculture has grown so exponentially it's given rise to an entirely new term: "plasticulture."
Though estimates aren't exact, experts in the field say U.S. agriculture alone uses about a billion pounds of plastics every year. Applications for specialized plastics in agriculture are wide-ranging; they're used in films for covering mulch, greenhouse covers, for wrapping bales, or tubing and pipes. Agricultural plastic can also be found in pesticide containers, nursery containers, silage bags, storage covers, twine and elsewhere.
It's little wonder agricultural plastic machining has gained such popularity in recent decades. Tighter emissions standards as well as globalization have required agricultural ventures to become ever more efficient to succeed—and specialized plastics are proven to optimize operations.
We're Reading Plastic Machining & Fabrication, a producer of machined plastics for agricultural gears, wear pads, sheaves, pulleys, rollers and other components. In this blog, we'll explain a few ways machined plastics can provide an edge in various stages of the agricultural cycle.
What's Behind the Rise of Specialty Plastics for Agriculture?
The design freedom, weight reduction, corrosion resistance and abrasive wear of engineering plastics makes them superior to metal in numerous critical applications. Combined, these advanced properties make specialty plastics ideal for:
Conserving natural resources such as water, fossil fuels, nutrients and even sunlight
Retaining moisture and limiting sunlight in arid regions
Reducing competition from insects and weeds
Lowering the weight of spray tanks, booms, controls and associated dispensing equipment
Adding to irrigation equipment as tubing, piping and other components to take advantage of high resistance to water, corrosion and heat
Using in cooler regions to enhance warmth
Using in warmer regions to cool soil and plants
Cutting pesticide usage by keeping crops in an enclosed space
Increasing efficiency and reducing breakdowns of machinery when used as bins, liners, hoppers, gears, chutes, rollers, augers, guards, etc.
These applications only scratch the surface of ways agricultural machining plastics can help save time and cut costs. Whether used in structural parts, under-the-hood components, or interior and exterior visual surfaces, specialty plastics offer uniquely beneficial properties for boosting performance.
Looking for a Partner in Agriculture Plastic Machining?
We're happy to help.
At Reading Plastic, we've been machining high-end materials for decades, with clients who span the globe and various industries. We're proud of our reputation for industry knowledge and ability to hold tight tolerances, all while delivering machined parts how you want them and when you need them.
Accustomed to working with both private and government clients, we're capable of meeting stringent regulations and working under non-disclosure agreements on sensitive projects.
Reach out to us and let's start talking solutions. You can reach us at 610-926-3245, site2@readingplastic.com, or by filling out our contact form.