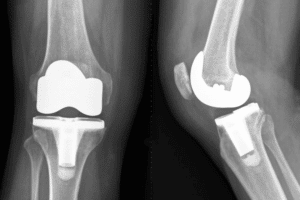 Plastic plays a crucial role in the manufacturing of medical devices for modern healthcare. From large components of diagnostic equipment to delicate tubing used in surgical procedures, plastic is relied on for its durability and versatility. When it comes to implantable medical devices, only the best will suffice. Complex plastic medical parts must be produced with close tolerances and exceptional precision. Reading Plastic & Metal offers expertise as an implantable medical device manufacturer with advanced equipment and highly-trained technicians. Our attention to detail ensures that the plastic parts we supply are always accurate and resilient.
Benefits of Medical Grade Plastics
Medical grade plastics' unique beneficial properties include:
Antistatic plastics for inhalers, oxygen tubing and surgical equipment.
Sterilization resistance, whether done through steam autoclave, radiation, vaporized hydrogen peroxide, ethylene oxide, or more.
Structural integrity for high strength, stiffness and impact resistance.
High strength to weight ratio makes it the perfect lightweight substitute for metal.
Antimicrobial properties protect medical grade plastics from the damaging effects of microorganisms and stop the spread of mold, fungi, algae and other microbes that can cause odors, discoloration, and polymer degradation.
Biocompatible medical grade plastics are chemically inert and therefore don't interact with the environment of the human body, so they can be used without the risk of toxic or allergic reactions. Biocompatibility is especially important for implanted devices as the body will not reject these devices and the plastics will not leak any harmful chemicals into the body.
Types of Implantable Medical Devices
Modern medicine has made leaps and bounds over the years, now offering plenty of options for implantable medical devices to restore the patient to health. A few of these groundbreaking devices include:
Artificial joints: A few common artificial joint replacements include hip and knee replacement. These parts are usually made from a strong plastic, often polyethylene.
Cardiac implants: Some common examples of cardiac implants include cardioverter defibrillators and pacemakers. Both of these devices help restore and maintain heartbeat rhythms.
Cochlear implants: These electronic hearing devices are comprised of an external microphone, sound processor, transmitter system, and internally implanted receiver and electrode system to assist individuals with hearing loss.
Intrauterine contraceptive devices: IUDs are placed inside the uterus to prevent pregnancy. These are often made of plastic.
Reading Plastic & Metal is the #1 Implantable Medical Device Manufacturer
We excel at tight tolerances, are ISO 9001:2015 certified and can meet all FDA standards. Our clients also benefit from our decades of plastic experience, as we know firsthand how these plastics behave and can recommend the right medical grade plastic for your application. Whether you need to improve performance, reduce weight, or lower costs, we can help you meet your goals.
Have a project in mind? Call us today at (610) 926-3245 or email us at site2@readingplastic.com.