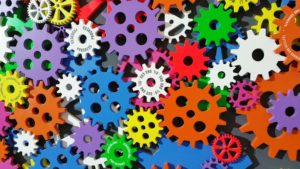 The chemical resistance of plastics is determined by a particular plastic's chemical formula. Some plastics can withstand strong acids with negligible effects on their mechanical properties, while others will decompose or dissolve in a short period of time. In this blog we will look at 7 plastics that have excellent chemical resistance.
Reviewing the Superior Chemical Resistance of Plastics
Acetal – Acetal is resistant to a wide range of chemicals, including many solvents, but has a lower resistance to acids. Acetal has high strength and stiffness, enhanced dimensional stability, good wear properties, and a low coefficient of friction. It is easy to machine and absorbs little moisture, making it perfectly suited for tight-tolerance parts.
UHMW – UHMW is a low-cost, versatile plastic with resistance to a broad range of chemicals, including concentrated acids and alkalis as well as many organic solvents. Its high molecular weight makes it extremely tough, with excellent resistance to abrasion and impact. It also has superior resistance to hydrolysis, UV radiation, and micro-organisms. UHMW is self-lubricating and has a significantly lower coefficient of friction than Acetal, but Acetal has superior creep resistance.
PEEK – PEEK offers outstanding chemical resistance to harsh chemicals with very few exceptions (such as hydrofluoric acid and phenol). This high-performance engineering plastic also has excellent mechanical strength and dimensional stability, with a continuous service temperature of 500ºF. It also has excellent fatigue, hydrolysis, and creep resistance.
PPS – PPS has greater chemical resistance than PEEK (second only to fluorinated polymers like PTFE), but it also has a slightly lower operating temperature (424ºF). PPS (polyphenylene sulfide) has an excellent balance of properties, including inherent flame retardancy, excellent dimensional stability and electrical properties, and very low moisture absorption.
Torlon® (PAI) – PAI (polyamide-imide) has exceptional chemical and physical properties, with resistance to nearly all harsh chemicals aside from some acids. PAI performs well under severe stress conditions at continuous temperatures up to 500ºF. With superior electrical and structural characteristics at high temperatures, outstanding resistance to wear and creep, excellent radiation resistance and dimensional stability, and an extremely low coefficient of linear thermal expansion, PAI is excellent for high-heat, tight-tolerance applications.
Teflon® (PTFE) – PTFE is almost entirely chemically inert and highly insoluble in most solvents or chemicals, with the exception of fluorine. It is stable over a broad temperature range (from -400°F up to 500°F), has excellent electrical insulation, is hydrophobic, has a high flexural strength, and the lowest coefficient of friction of any plastic.
Halar® (ECTFE) – Halar® tops the list for chemical resistance in plastics. It can resist even the harshest chemicals, acids and solvents – including sulphuric acid – without effect on its mechanical properties. The only corrosive chemicals that can affect Halar® are hot amines and ketones. Additionally, Halar® weathers well, is highly resistant to radiation, has excellent mechanical properties and impact strength at temperatures ranging from -104ºF to 302ºF, and is easy to process.
To learn more about the chemical resistance of plastics or determine which plastic is right for your project, contact Reading Plastic today at 610-926-3245 or site2@readingplastic.com.