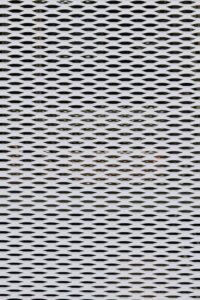 We manufacture high-quality sheet metal and structural parts tailored to each customer's needs and specifications, no matter how simple or complex. Our advanced production facility produces superb brass, copper, aluminum, titanium, and stainless steel solutions for a wide variety of industries and businesses.
Reading Plastic & Metal is equipped with CNC and fabrication equipment that can handle small jobs and mass production, and we can offer an array of OEMs. Let us help you select the appropriate type of material, production, and finishing techniques that best serve your project. We deliver dependable and scalable service to our customers and ensure every order meets the highest quality control measures at every stage of production.
Our Custom Metal Parts Manufacturing Services
As a custom metal parts manufacturing company, Reading Plastic & Metal specializes in several metal fabrication processes that cut, mold, and shape metal from its raw or semi-finished stage into a refined piece. Our methods include:
CNC machining: Computerized machines use sawing, milling, routing, or turning processes that remove layers of material from metal workpieces to create custom, intricate parts. This automated system is a cost-effective way to produce highly precise and accurate parts that call for tighter tolerances.
Stamping: Blank pieces of flat sheet metal are fed into a stamping press to form an indentation. Stamping operations include bending, punching, embossing, blanking, coining, and flanging.  It is most commonly used to fashion images, shapes, or letters. This high-speed, low-cost process works well for both short and long production runs.
Die cutting: Straight lines are cut through metal with two blades to form a shape. A moving blade (punch) pushes a piece of sheet metal against a fixed blade (die) until the desired clearance is reached. This process results in clean edges and no chips with minimal material waste and is suitable for creating slender, delicate parts.
Standing out From Other Metal Parts Manufacturing Companies
Reading Plastic & Metal's cutting-edge technologies and sizable inventory facilitate rapid production and competitive prices. We have over three decades of practical experience and have earned a strong reputation for providing reliable, high-precision metal parts.
Be assured that your expectations will be met when you trust Reading Plastic & Metal for your next custom metal project. Get in touch with us today online, by calling (610) 926-3245, or via email at site2@readingplastic.com.