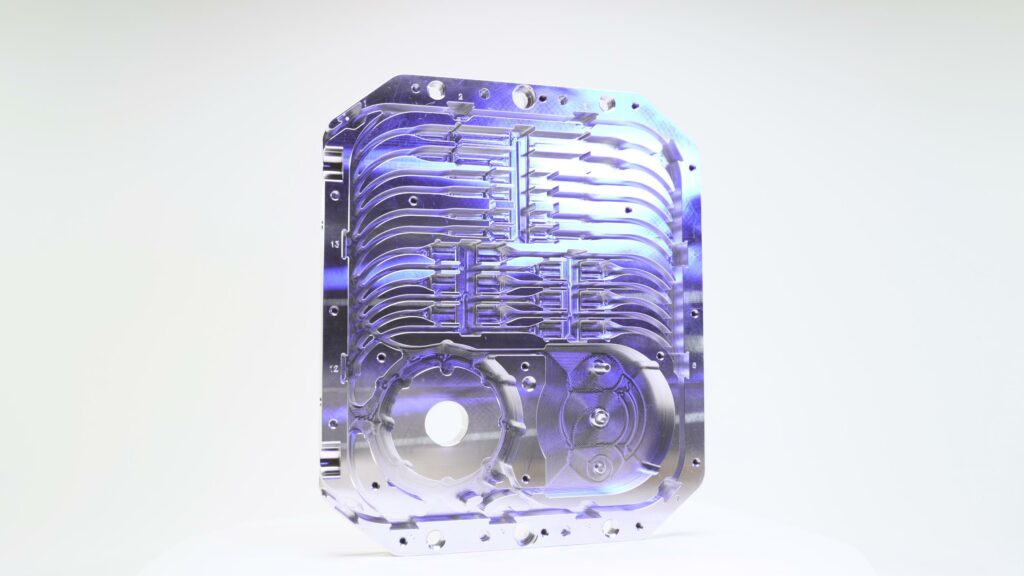 Reading Plastic & Metal has been a leader in delivering precision aluminum parts for over four decades. Our aluminum CNC machining service allows us to manufacture intricate and durable parts to satisfy your specifications, budget and turnaround time. Whether it's a single prototype or large run of specialty parts, Reading Plastic & Metal can accommodate your project and deliver exactly what you need!
Aluminum is a highly ductile and malleable metal with good electrical and thermal conductivity. Its corrosion resistance, light weight and non-magnetic qualities make it a good choice for applications in the semiconductor, automobile and aerospace industries.
Our top-rated metal CNC processes include milling, turning and grinding. We work across industries to provide a superior product and service. Our in-house experts, cutting-edge equipment and impeccable facilities are primed to deliver the most precise and durable aluminum parts with tight tolerances and high repeatability.
What to Look for in an Aluminum CNC Machining Service
When choosing an aluminum CNC manufacturer, make sure they have the advanced capabilities and experience for rapid material removal and fine detailing, so that your parts are produced to your exact specifications with a fast turnaround and high level of repeatability.
It is also critical to find a CNC machining service that can meet strict standards for applications with the FDA, Department of Defense, aviation industry and others.
Finally, continuous oversight and quality control is a key attribute of a reputable CNC machining company. Reading Plastic & Metal employs best practices, like consistent cutting speeds, tool sharpening and strategic processes, to guarantee that the quality of our metal parts is unmatched. 
Reading Plastic & Metal is an industry leader in tight tolerance CNC machining. Our expert programmers and machinists and state-of-the-art equipment enable us to deliver superior aluminum parts that meet strict standards and are ISO 9001:2015 certified.
Choose Reading Plastic & Metal for Your Aluminum CNC Machining Needs
At Reading Plastic & Metal, our machining specialists maintain tight tolerances and dimensions. We machine precision aluminum parts, including shafts, valves, electronic enclosures, vehicle parts, medical device components, and any custom part you require.
We are your go-to source for all your aluminum CNC machining needs. You can be confident knowing that Reading Plastic & Metal will deliver your parts on spec, on budget and on time. Contact us today at (610) 926-3245 or site2@readingplastic.com to discuss your next project.