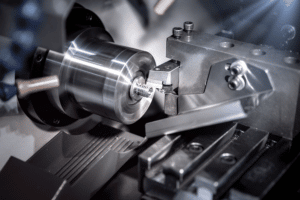 For over forty years, Reading Plastic & Metal has delivered precision parts to make your parts better. Our precision CNC machined components have the tightest tolerances possible and are durable even under the most extreme conditions. Our state-of-the-art equipment and in-house expert programmers and machinists ensure that every project meets the highest industry standards and exceeds customer expectations. If you're searching, "best CNC machining companies near me," you've come to the right place!
Benefits of CNC Machining
CNC machining delivers high degrees of accuracy and repeatability, ensuring the first part is identical to the last.
CNC machining has short lead and production times, getting parts to you faster. This helps lower the costs of downtime and gets your equipment back to work sooner.
Our ultra-precise CNC machines allow us to produce complex parts with extremely tight tolerances (+/-.001) and superior surface finishes.
Unlike injection molding, CNC machines allow you to quickly and easily make changes to part design. This not only allows you to adapt to changing needs, it also prevents you from being stuck with hundreds of obsolete parts.
CNC machining can be used on a wide variety of materials, from metal to advanced plastics. These include specialty plastics that are difficult to process or can't be processed by other manufacturing methods (such as injection molding and 3D printing).
CNC machining is cost effective for both small and large production runs, allowing you to make the right amount of parts while still staying on budget.
CNC Machining at Reading Plastic & Metal
Some of the many reasons to use Reading Plastic & Metal for your next CNC machining project include:
Best CNC Machining Companies Near Me? Trust Reading Plastic & Metal
Looking for an experienced, dependable CNC machining company for your advanced parts? Contact Reading Plastic & Metal today at (610) 926-3245 or site2@readingplastic.com to discuss all your project needs.