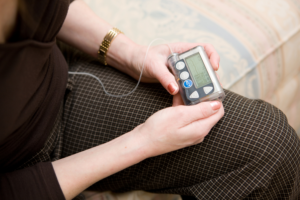 Plastic plays a crucial role in the manufacturing of medical devices for modern healthcare. From large components of diagnostic equipment to delicate tubing used in surgical procedures, plastic is relied on for its durability and versatility. Complex plastic medical parts must be produced with close tolerances and exceptional precision. Reading Plastic & Metal offers expertise in CNC machining medical devices with advanced equipment and highly-trained technicians. Our attention to detail ensures that the plastic parts we supply are always accurate and resilient.
The Benefits of Medical Grade Plastics
Medical grade plastics' unique beneficial properties include:
Antistatic plastics for inhalers, oxygen tubing and surgical equipment.
Sterilization resistance, whether done through steam autoclave, radiation, vaporized hydrogen peroxide, ethylene oxide, or more.
Structural integrity for high strength, stiffness and impact resistance.
High strength to weight ratio makes it the perfect lightweight substitute for metal.
Antimicrobial properties protect medical grade plastics from the damaging effects of microorganisms and stop the spread of mold, fungi, algae and other microbes that can cause odors, discoloration, and polymer degradation.
Biocompatible medical grade plastics are chemically inert and therefore don't interact with the environment of the human body, so they can be used without the risk of toxic or allergic reactions. Biocompatibility is especially important for implanted devices as the body will not reject these devices and the plastics will not leak any harmful chemicals into the body.
The biocompatibility of medical grade plastics is broken down into three categories: non-contact, short-term contact, and long-term contact. Non-contact items would be things such as syringes, glucose bag drips and blood storage bags, and this is where plastics such as polyethylene, polyamide and polystyrene are used. The short-term contact category covers catheters, feeding and drainage tubes, and surgical instruments. PEEK, Teflon®, polyethylene and polypropylene are common choices for short-term contact medical devices. Lastly, long-term contact is where we find insulin pumps, bone and joint replacement, and medical implants. Top medical grade plastics for long-term contact include polyethylene, UHMW, polysulfone and hydrogels.
CNC Machining Services
Our CNC plastic machining services specialize in tight tolerances and advanced materials. Our machines can handle even the most technical plastics, including PEEK, Ultem®, and Vespel®. If you aren't sure which material is right for your project, our expert staff can answer any questions you have. Our decades of experience working with specialty plastics give us hands-on knowledge about how these materials perform in all sorts of settings, and we pass that knowledge on to you.
As an experienced CNC metal machining company, Reading Plastic can deliver precision parts from aluminum, brass, copper, stainless steel and titanium. Our metal parts are machined with the same tight tolerances and fast turnarounds our plastic parts customers count on, as well as economical processes that streamline production and lower costs. We utilize the best machining practices – including consistent cutting speeds, sharp tools and strategic processes – to ensure all of our metal parts meet the strictest quality standards.
CNC Machining Medical Devices at Reading Plastic & Metal
Whether you are creating the next groundbreaking device or want to improve on your current product, our experience in machining for the medical market will help you achieve it. Reach out to us today to find out how we can work together. Contact us online, call (610) 926-3245, or send us an email at site2@readingplastic.com.