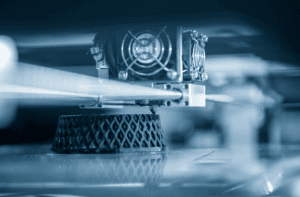 Custom part manufacturing provides companies with durable parts that fit any project. The speed of CNC custom plastic manufacturing means replicate parts can be delivered quickly, minimizing costly downtime. With over three decades of experience machining dependable, precise parts, we make and deliver replica OEM parts without the wait so you can get your critical machinery up and running. At Reading Plastic & Metal, custom part manufacturing is our specialty. There's no part we can't make!
Precision OEM Parts
Sometimes you need a replacement for a mystery part. Maybe you don't know the original manufacturer, or maybe you're too busy to do the detective work to find out. We offer reverse engineering and we will provide a CAD drawing of your part. Some benefits of OEM parts include:
Quick production
Higher production totals
Reduced machine overhead costs
Ready source of replacements for the future
Reading Plastic & Metal also creates an emergency repair kit for your production line that will drastically reduce your downtime and make a big impact on your future production.
Custom CNC Manufacturing
CNC machining delivers high degrees of accuracy and repeatability, ensuring the first part is identical to the last. This level of quality and reliability is especially critical to industries that require extreme precision, such as the aerospace and semiconductor industries. Our ultra-precise CNC machines allow us to produce complex parts with extremely tight tolerances (+/-.001) and superior surface finishes. CNC machining can be used on a wide variety of materials, from metal to advanced plastics. These include specialty plastics that are difficult to process or can't be processed by other manufacturing methods (such as injection molding and 3D printing). It's also cost effective for both small and large production runs, allowing you to make the right amount of parts while still staying on budget. At Reading Plastic & Metal we offer CNC milling, routing, turning, and sawing services.
Trust Reading Plastic & Metal for your Custom Part Manufacturing
Looking for an experienced, dependable custom part manufacturing company for your advanced parts? Contact Reading Plastic & Metal today at (610) 926-3245 or site2@readingplastic.com to discuss all your project needs.