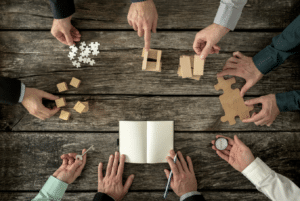 Thinking about a metal-to-plastic conversion for your critical parts and components? You're on the right track. In the last few decades, early adopters of custom plastic parts have demonstrated just how powerful they can be at improving efficiency and output of operations.
Lighter, stronger, and often resistant to chemicals and static, custom plastic parts can reduce the frequency of breakdowns that cost companies thousands of dollars in repairs and lost production.
When you're searching for a custom plastic parts manufacturer to complete your conversion, these are the essential qualities you should look for:
Experienced in every process. Your manufacturer should have a proven track record in all CNC machining processing, including milling, routing, turning, and sawing. Furthermore, they should be capable of fabricating your machined parts into assembled products if needed, which means being proficient in complex bending, threading, and more. If the manufacturer is inexperienced in even one step of the process you require for your component, you risk faulty parts that hurt your operations.
A plastics expert. Your manufacturer should be knowledgeable about the plastic that's best for your application. Ensure they can share information with you about the plastic material they plan to use, and that they have worked with it before. Remember: Every plastic has its own quirks, so you'll want someone who is familiar with machining yours so you can get precise parts fast.
Not a metal parts manufacturer. Why avoid a metal parts manufacturer for your plastic parts? Cleaning a machine that's been used for metal parts isn't easy, and softer plastics can be vulnerable to absorbing metal fragments. These may not be problematic at first, but they can degrade the plastic over time and cause a breakdown. Equipment used to manufacture metal parts can also contaminate plastic parts with oil-based cutting fluids, causing degradation or non-compliance.
Certified and accredited. Your plastic parts manufacturer should be ISO certified and capable of producing lot- and batch-traceable parts that meet the regulatory requirements of USP VI, the FDA, the NSF and more. They should own all of the necessary inspection equipment and use control procedures to maintain a high level of precision. A manufacturer who is certified and accustomed to compliance will produce the highest-quality product.
Contact Us Today for a Free Quote!
With Reading Plastic, you know you've come to the right place. Trusted by hospitals, telecom companies, defense systems, and major metro transportation systems around the world, we solve problems with precise plastic parts.
Contact us today for a free quote by calling (610) 926-3245 or emailing site2@readingplastic.com.