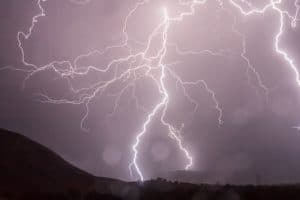 A comprehensive ESD material list includes materials from all four categories: insulative, anti-static, dissipative, and conductive. Conductive materials have a low electrical resistance, allowing electrons to flow easily across the surface of or through these materials, providing a path for charge to bleed off. The charges go to ground or to another conductive object that the material contacts. Since most plastics are insulators, the most common way to achieve conductive plastics is to add carbon to the material.
Conductive Carbon Plastics for Your ESD Material List
Carbon additives come in different forms with unique benefits and disadvantages. Pros of each carbon conductive plastic include:
Carbon powder is very fine, light, and does not greatly restrict flow. It is relatively inexpensive, making it the lowest cost carbon option. Its lower conductivity makes it easier to control and is best suited for higher sensitivity ranges.
Carbon fiber is chopped to short lengths and blended into the base material, acting as a reinforcing element as well as a conductor. It is relatively clean, has high conductivity, and increases material strength. Carbon fiber reinforced materials also offer improved wear resistance due to their thermal conductivity, increased stiffness, and inherent lubricity.
Carbon nanotubes are a relatively new option for conductive plastics and feature very small diameter tubes with a very high aspect ratio. They provide precise, uniform surface conductivity with little to no impact to the resin's key physical properties.
The drawbacks of these carbon plastics include:
Carbon powder is a filler, not a reinforcement, and as such it reduces the mechanical strength of the material. The higher the powder content the higher the conductivity, but it results in a corresponding loss of strength. Carbon powder is also dirty and can rub off, making it best suited for applications where cleanliness and contamination are not a concern.
Carbon fiber is more expensive than powder, and its greater conductivity isn't well suited for high resistivity applications. There is also a risk of clumping in products with small features, which can create non-uniform electrical properties.
Carbon nanotubes are new to ESD material lists, making them very expensive and limiting their availability. There is also limited information about their use, effectiveness, and limitations.
For Superior ESD Material Parts, Call the Experts at Reading Plastic
Not sure which ESD material is right for your application? With our extensive ESD material list and expert staff, we can help you choose the right plastic for the job and CNC your precision ESD protective parts with close tolerance. Call us today at 610-926-3245 to learn more or request a quote.