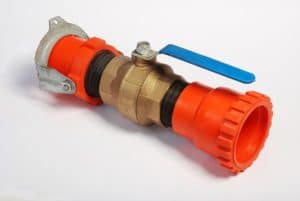 From bearings to semiconductors, industrial plastic parts require a high degree of quality and precision. Since 1978, Reading Plastic Machining & Fabrication has been a trusted provider of high-end machined plastics across multiple industries. We machine the world's most advanced plastics for both private and government clients, and are accustomed to meeting the regulatory requirements of USP VI, the FDA, the NSF, the Department of Defense, and more. For parts that hold tight tolerances, we are proud to be a national leader. If you need precision industrial plastic parts, count on Reading Plastic to deliver.
Expertise Across Multiple Industries
Healthcare – From high temperature plastics that can endure repeated sterilizations to biocompatible plastics used in medical devices and procedures, specialty plastics are revolutionizing modern medicine. From prototypes to medical device production, Reading Plastic can produce the medical, pharmaceutical and biotechnology components you need.
Aerospace – Modern avionics have seen improved performance and reduced fuel costs thanks to advanced engineering plastics. Our CNC machined plastic parts can be found in aircraft engines, airframes, connectors, electrical systems, and more.
Telecom – Specialty plastics in liners, seals, trays, and other critical components are helping create faster, more reliable telecom networks. We can machine and deliver parts quickly to keep up with this ever-advancing industry.
Agriculture – The design freedom, weight reduction, corrosion resistance and abrasive wear of engineering plastics makes them superior to metal in numerous critical agricultural applications. Our plastic parts help increase efficiency and reduce breakdowns in various farming machinery, such as bins, liners, hoppers, gears, chutes, rollers, augers, guards, etc.
Oil & Gas – The extreme temperatures, high pressures, heavy loads and abrasive chemicals associated with this industry demand parts that can take a beating without breaking. We offer the widest product portfolio of specialty plastics for oil and gas applications, including seals, gears, wear pads, rollers and more.
Semiconductors – The incredible technological advances of the last few decades have only been possible because of semiconductors. As technology continues to grow exponentially, semiconductors must be able to endure harsher conditions and be more consistent and compact. With our precise CNC machining capabilities, we can produce the high-tech designs of the future.
Choose Reading Plastic for Precision Industrial Plastic Parts
From the Food & Beverage Industry to Military & Defense, Reading Plastic Machining & Fabrication delivers the superior industrial plastic parts our partners need to succeed. We deliver orders of any quantity, so you don't have to worry about meeting a manufacturer's threshold. We also frequently machine parts under non-disclosure agreements, so you can trust us with the most sensitive of projects. If you have an industrial plastic part that needs machining, call us directly at (610) 926-3245 or fill out our contact form. We look forward to doing business with you.