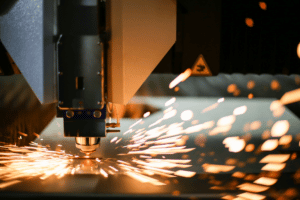 At Reading Plastic & Metal Advanced Machining, you'll find the equipment and know-how to produce the most precise, dependable plastic parts. Our top-of-the-line machine shop for CNC services is in Reading, PA, just outside of Philadelphia and New York City, and within a day's drive of a third of the US population. Inside, you'll find immaculately maintained machines, ultra-precise cutting tools, and the highest level of quality control. Our work is trusted by the US military, major metro transit systems, and can't-fail telecom operators.
What are the benefits of CNC machining?
Why choose CNC machining for your next project? A few reasons include:
CNC machining delivers high degrees of accuracy and repeatability, ensuring the first part is identical to the last. This level of quality and reliability is especially critical to industries that require extreme precision, such as the aerospace and semiconductor industries.
Compared to other manufacturing methods, CNC machining has short lead and production times, getting parts to you faster. This helps lower the costs of downtime and gets your equipment back to work sooner.
Our ultra-precise CNC machines allow us to produce complex parts with extremely tight tolerances (+/-.001) and superior surface finishes.
Unlike injection molding, CNC machines allow you to quickly and easily make changes to part design. This not only allows you to adapt to changing needs, it also prevents you from being stuck with hundreds of obsolete parts.
CNC machining can be used on a wide variety of materials, from metal to advanced plastics. These include specialty plastics that are difficult to process or can't be processed by other manufacturing methods (such as injection molding and 3D printing).
CNC machining is cost effective for both small and large production runs, allowing you to make the right amount of parts while still staying on budget.
Reading Plastic & Metal is the Top Machine Shop for CNC Services