In today's technology-driven world, semiconductors play a vital role in powering various electronic devices and systems. The manufacturing of semiconductor parts requires exceptional precision, reliability, and adherence to strict industry standards. At Reading Plastic & Metal, we specialize in producing high-quality semiconductor parts that meet the stringent requirements of the semiconductor industry. In this blog post, we will explore the significance of semiconductor parts and how Reading Plastic & Metal's expertise ensures the production of superior components for this critical industry.
The Importance of Semiconductor Parts
Semiconductor parts are essential components used in the manufacturing and assembly of electronic devices such as computers, smartphones, medical equipment, automotive systems, and more. These parts form the foundation of integrated circuits and enable the control and flow of electrical signals within electronic devices. The performance, quality, and reliability of semiconductor parts directly impact the overall functionality and efficiency of electronic systems.
How Reading Plastic & Metal Delivers Precision Manufacturing for Semiconductor Parts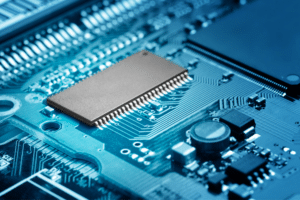 At Reading Plastic & Metal, we understand the unique requirements of the semiconductor industry. Our state-of-the-art facilities, coupled with advanced manufacturing techniques, allow us to produce semiconductor parts with exceptional precision. From intricate micro-sized components to larger parts, our expertise ensures that each piece is manufactured to meet the precise specifications demanded by semiconductor manufacturers.
Quality materials for superior performance: We recognize the critical role that materials play in the performance and reliability of semiconductor parts. At Reading Plastic & Metal, we source high-quality materials known for their excellent electrical insulation, thermal stability, and mechanical strength. Whether it's engineering-grade plastics or metals, we carefully select the most suitable materials for each specific semiconductor part, ensuring optimal performance and longevity.
Customized solutions for diverse applications: Semiconductor parts are highly specialized, with each application having unique requirements. Reading Plastic & Metal's expertise lies in delivering customized solutions tailored to our clients' specific needs. We work closely with semiconductor manufacturers to understand their requirements, providing design assistance and engineering expertise to develop semiconductor parts that precisely match their application's demands. Our ability to create custom solutions enables us to serve a diverse range of industries, from consumer electronics to automotive and medical sectors.
Stringent quality control measures: At Reading Plastic & Metal, quality is our top priority. We employ stringent quality control measures throughout the manufacturing process of semiconductor parts. Our dedicated quality assurance team ensures that every component undergoes rigorous testing and inspection to meet the highest industry standards. This commitment to quality ensures that our clients receive semiconductor parts of the utmost reliability and consistency
Get Semiconductor Parts at Reading Plastic & Metal
Semiconductor parts are critical components that power today's electronic devices and systems. At Reading Plastic & Metal, our expertise in manufacturing high-quality semiconductor parts enables us to meet the stringent demands of the semiconductor industry. From precision manufacturing and customized solutions to the use of quality materials and adherence to industry standards, we ensure that our clients receive superior semiconductor parts that guarantee precision, reliability, and optimal performance. Trust Reading Plastic & Metal for your semiconductor part needs, and let us help drive your technological innovations forward with excellence.