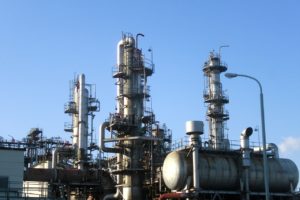 The main purpose of oil seals is to keep contaminants separate from internal lubricants, thus keeping rotating shafts and precision bearings in proper working order. Also known as lip seals, rotary shaft seals, and shaft seals, oil seals are widely used in automotive and industrial applications. These seals must be precisely machined in order to perform under extreme conditions and protect critical parts. Custom oil tanker seals manufacturers like Reading Plastic can machine a solution to your needs, no matter how complex the application.
The Basics of Oil Tanker Seals
When properly installed, plastic oil seals keep machinery running smoothly. In addition to keeping out contaminants, these seals retain fluids and help maintain a bearing's lubricity.
Oil tanker seals manufacturers use advanced plastics so that their seals are lightweight, contain low-friction properties, and perform well in extreme environments.
Oil seals can be found in any industrial application that contains a rotating or moving part assembly, including:
Compressors
Electrical motors
Engine manufacturing
Gear boxes
Industrial pumps
Oil refineries
Power transmission
Not all oil seals are created equal. It is important to choose the right seal for any given application. Oil seals can be customized to meet specific operational needs, such as:
Chemical resistance
Extreme temperatures (both high and low)
Heat resistance
High abrasion resistance
Low compression
Choosing the wrong material for an oil seal can result in cracks, swelling, lip hardening, premature wear, and damage to machinery. An experienced oil tanker seals manufacturer can review all relevant data with you and recommend the right oil seal material for your application. Common oil seal materials include polyurethane, PTFE and fluorocarbon rubber (Viton®).
PTFE seals offer numerous benefits, including the ability to withstand dry running and high chemical resistance. They are also hydrophobic, have a wide operating temperature range, have excellent lubricity, and nearly all forms of PTFE are FDA-approved as safe for use in food and drug preparation.
Polyurethane has excellent abrasion resistance and a high load-bearing capacity. It is also resistant to oil, water and grease, and does not support mold or fungal growth, making it perfect for warm, humid environments. Polyurethane seals can also tolerate extreme temperatures and have a high chemical resistance.
Fluorocarbon rubber (also known as Viton®) offers a high resistance to petroleum-based fluids, corrosives, acids, solvents and more. Combined with high-temperature and compression resistance, this material is a good choice for shaft seals.
Choose an Experienced Custom Oil Tanker Seals Manufacturer
For decades, Reading Plastic has been a trusted custom plastic parts manufacturer. With an experienced staff and state-of-the-art equipment, we can handle any plastic no matter how technical and any design no matter how complex. If you have a project in mind, contact us today at 610-926-3245 or email site2@readingplastic.com. We look forward to working with you!