When manufacturing products for military use, the ultimate goal is to protect the safety and welfare of military personnel. Military-grade plastics are helping make equipment safer and more efficient. Choosing an experienced plastic military helicopter parts manufacturer will ensure your parts meet military specifications and are both functional and protective. At Reading Plastic, we can provide, machine, and fabricate the military-grade plastics you require.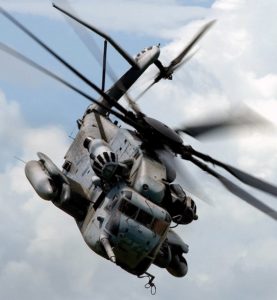 The Safety Benefits of Plastic Military Helicopter Parts
Chemical resistance – Military equipment and personnel are often exposed to chemicals that can be detrimental to both humans and equipment. Military-grade plastics [link to Dec. 13th blog] offer an extremely high resistance to chemicals in a variety of adverse conditions.
Withstand harsh environments – Military-grade plastics can withstand more than chemical exposure. They also offer impact, heat, and radiation resistance, and can endure extreme heat and cold without it affecting their performance.
Durability – Many military helicopter parts are now being made from plastic as opposed to metal. This is because many specialty plastics offer a strength and durability similar to – or in some cases greater than – metal. Plastic parts are also cheaper and faster to produce, speeding up aircraft repairs [link to last week's blog].
EMI (electromagnetic) shielding – Plastic materials – such as polymer foam blades – can block electromagnetic frequencies by reflecting or absorbing radio waves. Enhanced stealth is critical to military communication and safety.
Weight – Perhaps the greatest benefit of all, plastic military helicopter parts are a fraction of the weight of metal parts. This increases fuel efficiency as well as the distance the aircraft can travel.
Flexibility of design – Plastic is easier to fabricate and machine than metal. This allows for more complex parts or combining multiple metal parts into one plastic component.
Lubrication – There are numerous military helicopter parts that require a high degree of surface lubricity but are difficult to lubricate because of their location. Self-lubricating plastic can replace these parts, providing a long use life with minimal maintenance. Ensuring parts are properly lubricated at all times is key to the overall safety of the aircraft.
Reading Plastic: a Trusted Military Parts Provider
When it comes to manufacturing reliable, high-quality plastic military helicopter parts, Reading Plastic is leading the pack. For almost 40 years we have been providing expert plastic machining and fabrication services. We have built for every branch of the Armed Forces and are fully compliant with Department of Defense Standards. For more information about our capabilities and services, call us today at 610-926-3245.