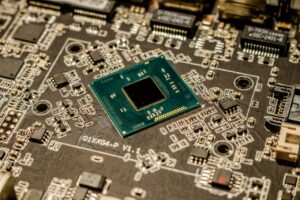 Tight tolerances and a high level of repeatability are a must when machining CNC copper parts. At Reading Plastic & Metal, we lend our expertise and advanced technology to your project, large or small, to deliver the precise, high-performance products that you expect from your copper CNC machining company.
Copper is used in a wide variety of applications. Its corrosion resistance and electrical and thermal conductivity make copper an excellent choice for use in a myriad of industries, including aerospace, oil & gas, automotive, telecom, and more.
Unique Properties of CNC Copper Parts
CNC machining copper creates parts that have many unique benefits. Copper parts are:
Corrosion resistant:

Copper is commonly used in pipes, filters, pumps, evaporators, and condensers that require high corrosion resistance. Oil and gas equipment, undersea telecom and marine parts, and automotive and aerospace components frequently include durable, corrosion-resistant copper parts. Its patina, the green color that copper develops over time, helps protect it from corrosion. 
Excellent electrical and thermal conductors:

Copper tops all metals except silver in terms of electrical and thermal conductivity. The semiconductor industry frequently uses copper in parts due to its superior electrical conductivity. Its high melting point (1,985°F) and fast heat transfer make it

a popular choice for heat exchangers in industrial facilities.
Strong (when alloyed):

Copper can easily be combined, or alloyed, with other metals to create parts with tensile strength on par with high-grade steel alloys. Beryllium copper, one of the most common copper alloys,

has the highest strength of any

copper

-based alloy

.

Hygienic:

Copper kills bacteria and viruses that touch its surface, making it an excellent choice for performance parts in the food and beverage and medical industries. 
Reading Plastic & Metal is Your Source for Superior CNC Copper Parts
For over four decades, Reading Plastic & Metal has delivered dependable, high-performance parts to clients, on time and on spec. Our durable CNC copper parts are made to last–we guarantee it. We combine state-of-the-art equipment and technology with the expertise of our machining specialists and programmers to produce products that will meet–and exceed–expectations. Our tight tolerances, precision products and fast turnaround make Reading Plastic & Metal the only stop you need for your advanced plastic and metal projects. 
Looking for a precise, dependable machining company for your CNC copper parts? Contact Reading Plastic & Metal today at (610) 926-3245 or site2@readingplastic.com.