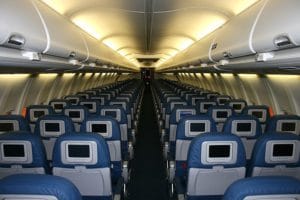 When it comes to high performance engineering thermoplastics, PEI plastic offers a great balance of mechanical properties and processability that makes it suitable for use in a wide range of applications. With high strength and stability and a glass transition temperature of 420º, PEI plastic is a lower cost alternative to PEEK. Its long term creep resistance also makes it a great replacement for metal and other materials in many structural applications.
Marketed under brand names such as Ultem®, PEI plastic is often used in medical and chemical instrumentation due to its heat, solvent, and flame resistance. It is also used in electrical connectors and insulation parts, chip test sockets, semiconductor equipment components, aerospace parts, fluid handling, and automotive applications.
PEI Plastic Properties
Strength – PEI has excellent strength and rigidity and retains these properties even at elevated temperatures. It also has a high tensile strength (15,200 psi) without the use of reinforcement.
Temperature – PEI offers long term heat resistance, with a continuous use temperature up to 340º.
Chemical resistance – PEI can resist chemicals such as hydrocarbons, alcohols, and halogenated solvents. However, it can be attacked by strong bases and is prone to stress cracking in chlorinated solvents.
Hydrolysis – With excellent hydrolytic stability, particularly to hot water and stream, PEI can withstand repeated sterilization cycles in a steam autoclave. This makes it a popular choice for medical instrument components.
Processability – PEI plastic is easily machined and fabricated. Combined with its mechanical properties, PEI's processability offers great flexibility and freedom to design engineers.
Flame resistance – PEI is inherently flame resistant and has extremely low smoke generation, which is why it is commonly used for airplane interiors.
Electrical – PEI has stable electrical properties over a wide range of frequencies and one of the highest dielectric strengths of any thermoplastic material. It maintains its excellent electrical properties under variable temperature, humidity, and frequency conditions.
Dimensional stability – PEI has outstanding dimensional stability, making its range of processing wider than many other thermoplastics.
Limitations – PEI is expensive to process as it requires high processing temperatures. It also is notch sensitive and has limited colorability (although it is available in FDA compliant colors).
For Superior Plastic Parts, Call Reading Plastic Machining & Fabrication
If you are looking for a high strength plastic that can serve at high temperatures and has outstanding electrical properties, PEI plastic is the right tool for the job. Our expert team can machine and fabricate your high-quality PEI plastic parts quickly and precisely. Call us today at (610) 926-3245 or fill out our contact form to discuss your next project.