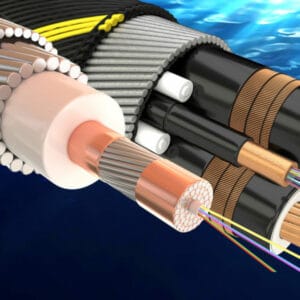 PPSU and PEEK are both high-performance thermoplastics that offer superior thermal properties and dimensional stability. While these advanced plastics have many shared benefits, each possesses unique properties that provide advantages in certain applications. It is important to understand the similarities and differences of PPSU vs. PEEK in order to choose the right advanced plastic for your needs.
PPSU (polyphenylsulfone) is an amorphous, high-performance polymer that offers exceptional impact strength. In addition to maintaining its toughness across a wide temperature range, it is lightweight, flame retardant and resistant to high energy radiation. Often used in automotive, aerospace and plumbing applications, PPSU has no melting point and offers an excellent resistance to hydrolysis.
PEEK (polyether ether ketone) is a semicrystalline thermoplastic with exceptional mechanical and chemical resistance properties. This high-performance polymer can withstand operating temperatures of up to 250°C (482°F)  and offers superior machinability to achieve complex geometries and hold tight tolerances. PEEK is used to fabricate items for some of the most demanding applications, including bearings, compressor plate valves, and electrical cable insulation. It is also uniquely compatible with ultra-high vacuum applications commonly used for parts in the aerospace, automotive and chemical industries.
PPSU vs. PEEK: Which is Right for my Project?
Although both of these high-performance plastics offer outstanding strength and durability, there are distinct differences that can help you decide which polymer best suits your needs. The compressive strength, tensile strength and elasticity of PEEK are superior to that of PPSU. PPSU, however, has a greater resistance to indentation than PEEK and is a better choice for water and electrical resistance. One important factor to consider when machining PPSU is that it is prone to stress-cracking if not properly heat treated and if the correct type of coolant is not used during the process.
Both thermoplastics are excellent choices for use in industries with high standards and regulations. PPSU and PEEK are commonly used in high-performance parts in the aviation, automotive, telecom and biomedical spaces. 
Reading Plastic & Metal: A Leader in High-End Performance Plastic Parts
At Reading Plastic & Metal, we know that advanced plastics demand a distinctive combination of materials, equipment & expertise. For more than forty years, we have been machining high-quality plastics like PPSU and PEEK with tight tolerances and superior durability.
When you need advanced plastic parts that deliver high performance and exceptional quality, look no further than Reading Plastic & Metal. Contact us today at (610) 926-3245 or site2@readingplastic.com.