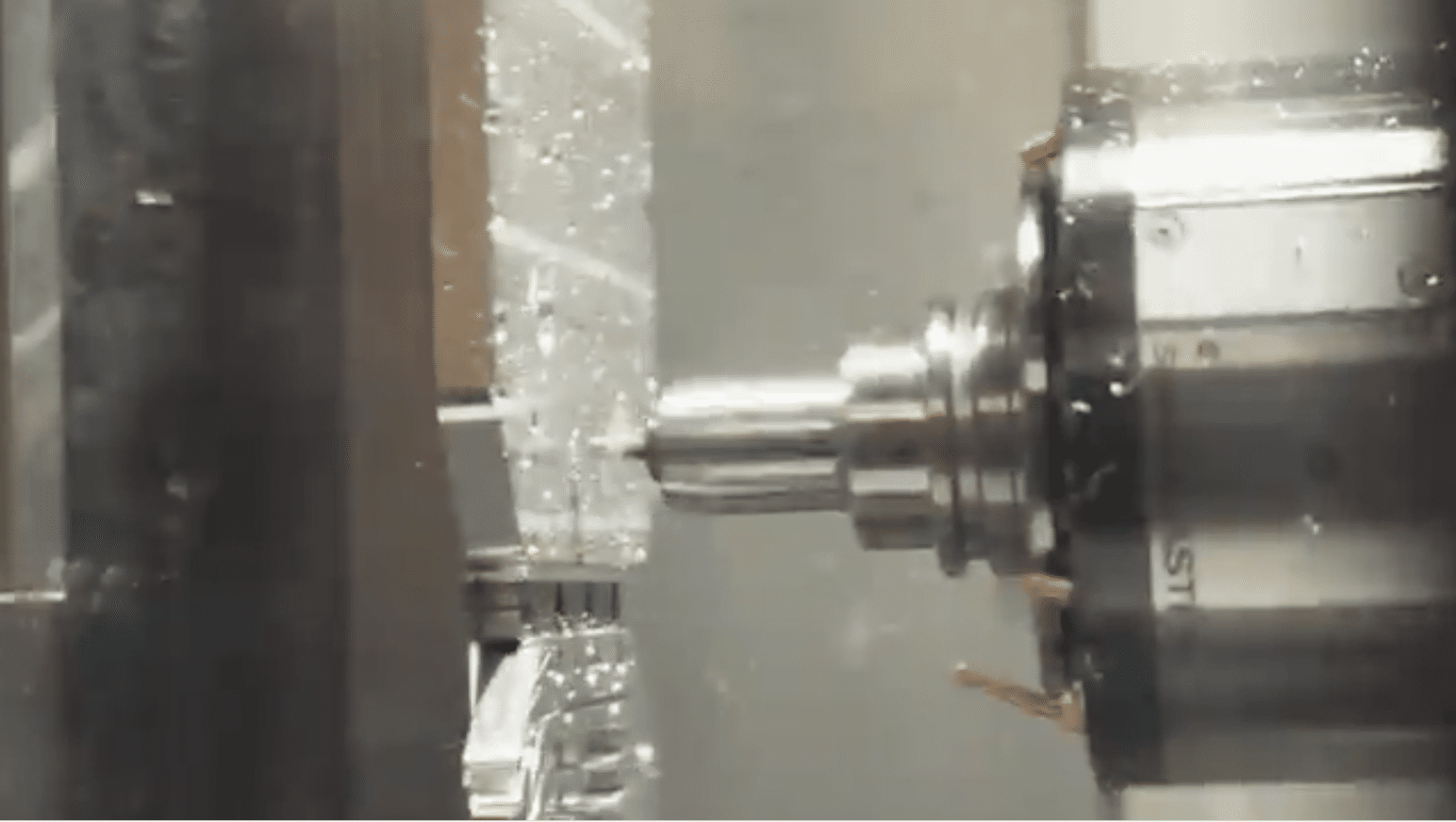 When your metal parts demand tight tolerances, Reading Plastic delivers. As an industry leader in precision CNC metal machining, we excel at producing durable, precise metal parts that meet the strictest standards. Our fleet of ultraprecise cutting tools and exceptional quality control equipment allow us to quickly produce hundreds to thousands of identical, precise parts.
What Sets Our Precision CNC Metal Machining Services Apart?
At Reading Plastic, we offer a full range of precision CNC machining, including milling, turning, routing and cutting for a wide variety of metals, such as:
Aluminum
Brass
Bronze
Copper
Stainless Steel
Titanium
CNC Milling
Our CNC milling machines are capable of complex geometries, extremely tight tolerances (+/- .001) and surface finishes as smooth as 15Ra. We can also perform secondary post-milling operations, such as finishing through-bores and adding threads, to help save you time and lower production costs. CNC milling can be used with most rigid materials, including advanced engineering plastics and metal.
CNC Turning
Our CNC turning services excel at multi-axis lathe work and extremely tight tolerances, and we use the latest CAD/CAM techniques and software to produce world-class precision-turned parts with supercharged efficiency. Our high-speed CNC saws combine ultra-fast cutting speed and pinpoint accuracy to cut any metal, no matter how complicated the material might be. We can process materials up to 128" in length and deliver perfectly-shaped pieces ready for the next step of machining.
CNC Routing
Fast cycle times and consistently accurate results are the hallmark of our CNC routing services. No matter how complex the design or advanced the material, we can meet your specifications. Our machines use standard milling bits from .010" to 4.0" for superior efficiency, and we also excel at routing with specialty bits for the most technical plastics. We can also handle oversized specialty parts up to 127" x 80" x 9". And as part of our commitment to excellence, all of our parts must undergo a rigorous, ISO 9001:2015 certified quality control inspection before shipping.
Why is Precision CNC Machining Necessary?
Not all parts require tight tolerances. They are most often needed for complex part designs and parts with high interaction (which increases the potential for tolerance accumulation). At other times, a demanding environment can make precision necessary. For example, a part that experiences extreme temperature changes will require stricter tolerances than a part kept at a constant temperature. That is because temperature changes can cause the part to expand and contract, and the tolerances would have to account for this. When tolerances aren't met, there is a high risk that parts will underperform or fail, leading to costly downtimes and possibly broken equipment.
Choose Reading Plastic & Metal for Expert CNC Metal Machining Services
For nearly four decades, Reading Plastic & Metal has been a trusted source of precision CNC machined parts. We have made parts for clients in every industry, including those that require extreme precision, such as the medical, aerospace and semiconductor industries. As a high-end machine shop, tight tolerance CNC machining is our wheelhouse, but we also offer custom fabrication services, OEM replicate parts, precision die cutting and stamping, and post-processing for 3D printed parts.
No matter how complex the part or demanding the application, Reading Plastic & Metal can engineer a solution. Have a project in mind? Contact us today at (610) 926-3245 or site2@readingplastic.com.