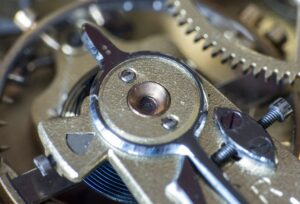 At Reading Plastic & Metal, our dependable and scalable machining services deliver high-quality metal parts to fit your needs. Whether it's a prototype, short runs of complex parts, or high-volume production, we are your go-to precision metal parts manufacturer. We produce sheet metal and structural metal parts that provide reliable, cost-effective solutions for your project. Our state-of-the-art CNC machines and expert programmers create precision metal parts with the highest degree of accuracy and repeatability, so you can be certain that every part meets your exact specifications.
As a precision metal parts manufacturer, we specialize in several metal fabrication processes to manipulate raw metals into the right product for your application. We cut, shape and mold aluminum, brass, copper, titanium and stainless steel using advanced technology and know-how from our team of industry experts. Our methods include CNC machining, stamping and die-cutting. We are also a reliable OEM replacement part provider.
Not Your Typical Precision Metal Parts Manufacturer
At Reading Plastic & Metal, we go above and beyond to make sure that you are completely satisfied, from start to finish. We are always looking for creative ways to improve production so you can realize lower costs, less downtime, longer part life, tighter tolerances – whatever your objective, we find smart solutions to make it happen. 
Our signature process ensures a smooth and successful project with no surprises. From our initial in-depth consultation, engineering and design services, and strategic development to our streamlined production, quality control, on-time delivery and post-sales support, we are with you every step of the way to guarantee that your precision metal parts are being machined to your exact specifications and you are 100% satisfied.
Make Reading Plastic & Metal Your Precision Metal Parts Manufacturer
An industry leader in precision metal parts, Reading Plastic and Metal delivers exactly what you need, on time and on spec. Our parts are guaranteed to make your parts better. When you demand durable metal components with tight tolerances, Reading Plastic & Metal is the only call you need to make.
Contact us today at (610) 926-3245 or site2@readingplastic.com to discuss your next project!