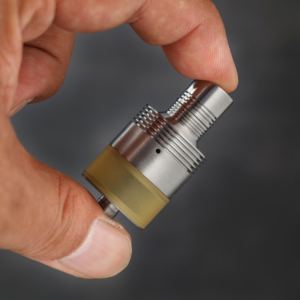 Reading Plastic & Metal is the premier manufacturer of precision Ultem® machined parts on the East Coast. Our state-of-the-art equipment and expert machinists and programmers deliver durable, high performance Ultem® parts with the tightest tolerances to meet your exact specifications.
Ultem®, or polyetherimide, is one of the top high-performance thermoplastics on the market. Similar to PEEK in its thermal and electrical performance capabilities, Ultem® is an advanced plastic that is often used in specialized applications where superior resistance to heat, liquid or electrical current is required. Some of the most common applications of Ultem® include analytical instruments, aircraft components, medical devices, semiconductor parts, and underwater connectors.
We offer a wide selection of grades that make Ultem® a great choice for nearly any high-performance need (including FDA compliance). Ultem® 2300 is a popular grade that is 30% glass filled to increase tensile strength, dimensional stability and rigidity, all while maintaining the useful properties found in standard Ultem®. Ultem® 2300 is typically found in advanced parts in the medical, industrial, military and aerospace industries. 
It is important to understand the complexities of machining glass-filled plastics. It requires technical expertise, special tools, proper speed maintenance, and biohazard considerations to preserve the integrity of the plastic and ensure the precision of the equipment. At Reading Plastic & Metal, we know exactly what it takes to successfully machine all grades of high-performance Ultem® and other glass-filled plastics.
Why Choose Ultem® Machined Parts?
Ultem® is an amorphous, semi-transparent, high-strength plastic with excellent heat, liquid and electrical resistance. It is one of the most dimensionally stable thermoplastics available, which allows for superior flexibility and design freedom. It costs less than PEEK, making it a great alternative when looking for extreme durability and operation in high-service, demanding environments. 
Trust Reading Plastic & Metal for Your Precision Ultem® Machined Parts
Reading Plastic & Metal has the advanced equipment and know-how to navigate the complexities of machining Ultem®. We deliver durable precision parts that meet the strictest quality standards and are guaranteed to exceed your expectations.
Contact us at (610) 926-3245 or email site2@readingplastic.com to discuss your next project and discover why Reading Plastic & Metal is the leader in machining the world's most advanced plastics and custom metal parts.